Martial Arts Links
Disclaimer On Links:
Please be advised that the author of this site is not responsible for any contents linked or referred to from his/her pages. These Links are for information purposes only, and is assumed by this site to be legal links under US LAWS.
This is the site of one of Goju Ryu's most famous karate pioneers, John Roseberry Sensei, the founder of the Sho-Rei-Shobu-Kan.
This website is the yellow pages of martial arts tournaments around the world. This site provides information & listings on almost every upcoming karate (martial arts) tournament around the world.
This is the Official site of NASKA. This site provides information on upcoming - A rated , Triple A rated, and World Karate tournaments. It also provides information on competitors ratings.
This site provides more information on Goju Ryu and many of its most famous karate masters. This site is the encyclopedia on Goju Ryu.
The National Blackbelt League (NBL) is the only international sport karate league based upon a series of open tournaments which rate and qualify blackbelt level players to become official sport karate world champions at a year-end championship called the Super Grands World Games. NBL ratings are free (no membership fee) to all players who attend and place in NBL divisions at NBL tournaments.
This site is the accrediting site on karate.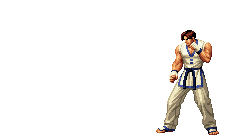 Search Engines
You know us as the Internet's original search engine.
One of the most visited hubs on the Internet, reaching one out of every two Web users.
With over half a million sites, divided into more than 25,000 categories, Yahoo! is both browseable and searchable.
GO Network is a new brand that brings together the very best of the Internet in one, easy-to-use place.
Have Fun!